San Mateo Dog Training Club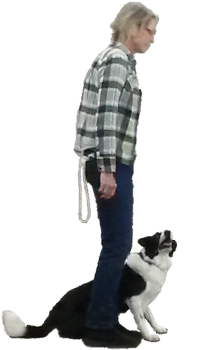 President

Ann Gaskell

Vice President

Ronnie Sue Leith

Recording Secretary

Michele Freitas

Treasurer

Amanda Gardner

Corresponding Secretary

Kitty Norwood
Milly Robertson

Directors

Liz Rolfe
Milly Robertson
Harriet Tucker
Lynn Azzopardi
Interested in becoming a member of SMDTC?
E-mail us for information: smdtci@gmail.com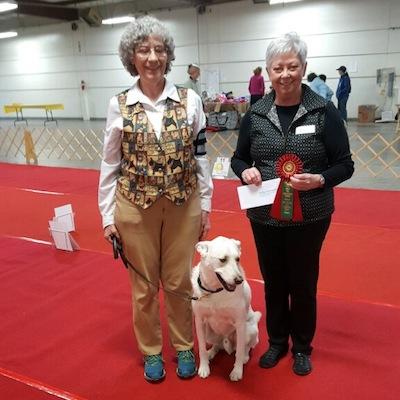 Kitty Norwood & Arlo
Jan 21, 2018
 Arlo tied for first place in Rally Intermediate with 96 at San Mateo DTC and came home with second place.  He was just 2 seconds slower.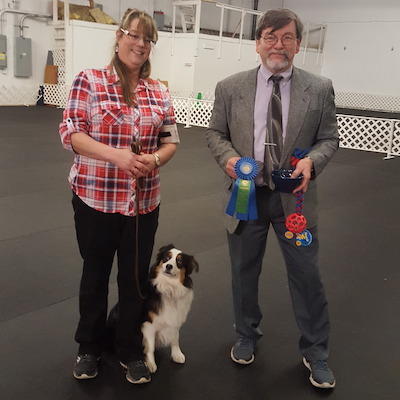 Michele Freitas & Star
Jan 15, 2018
Star had 189 in Preferred Novice at Sacramento DTC for first place.
Sue Clough & Flare
Dec 15, 2017
Flare received her CD, TKI, and TKA titles.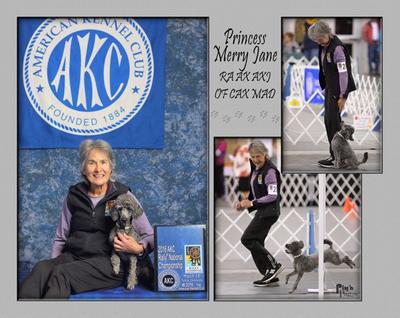 Ceci Martinez & Janie
May 22, 2016
I was invited to the 2016 Rally National Championships held in Oklahoma and we competed in Advanced. Despite the huge venue, long day and difficult courses, Janie continued to do her best for me. I am so proud of my little 'work in progress', who continues to show her willingness to try in spite of her sensitivities. She is now officially known as Princess Merry Jane RA AX AXJ OF CAX MAD.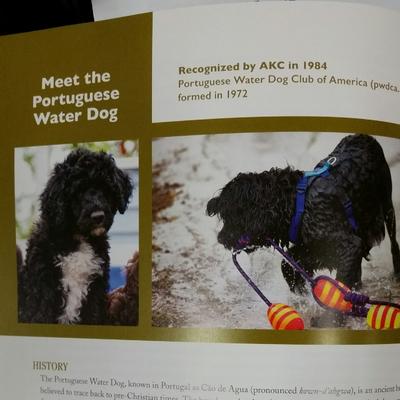 Judy Knorr & Apollo
Jan 1, 2016
Apollo is the PWD pulling the line in the new (2014) edition of the AKC Book of Dog Breeds. Judy was very excited that he was chosen from photos taken at the Northwest Water Trials. It shows him working!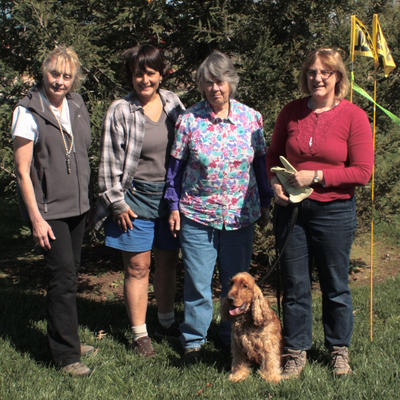 Denise Gormish & Cody
Mar 15, 2015
Cody, a six year old English Cocker Spaniel, had a year full of new titles. In early 2015 he successfully completed his Tracking Dog Excellent title, as well as Novice Agility Jumpers with Weaves and Rally Novice. Cody is a sweet and talented dog whose tail never stops wagging. 
Cody is now Radiance Grand Prix TDX NA NAJ NF RN CGC.